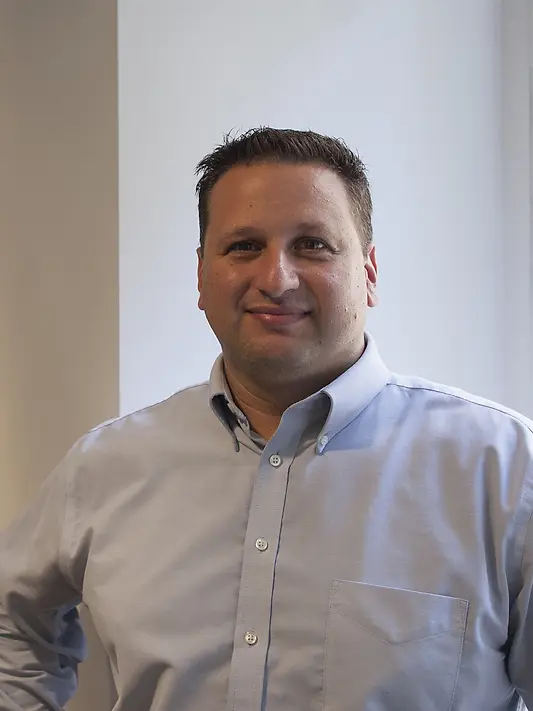 ​Theodore Carpinelli
Theodore Carpinelli is an architectural designer and technical coordinator with more than 20 years of experience at KPF. Since joining in 2000, he has brought valuable technical knowledge and problem-solving skills to several of the firm's most notable projects, spanning residential, commercial and institutional developments.
Ted's critical understanding of the systems and structures that make up a building were utilized for 27 Wooster Street, a luxury residential building on a tight, corner site in New York City's SoHo neighborhood. As Project Manager, seeing the project through completion, his responsibilities included managing the KPF team in shop drawing reviews, coordinating between interior designers and engineers, and handling the overall day to day processes. Ted was Project Manager for the Ross School of Business at the University of Michigan, overseeing the 3rd phase of design and installation, which included the implementation of a complicated cladding system of glass fins on existing structures.
Ted is frequently brought on to problem solve complex technical issues in ongoing projects. In 64 University Place, a residential building in Greenwich Village, he assisted in the detailing of the exterior wall of precast layered bricks. For HKUST Guangzhou, a campus designed to accommodate more than 10,000 students and faculty and a full range of university facilities, Ted aided with detailing and interior planning of several spaces.
Ted is an active member of the BIM leaders at KPF. He is also on the Office QA/QC review team and routinely makes time to mentor members of KPF's junior staff.