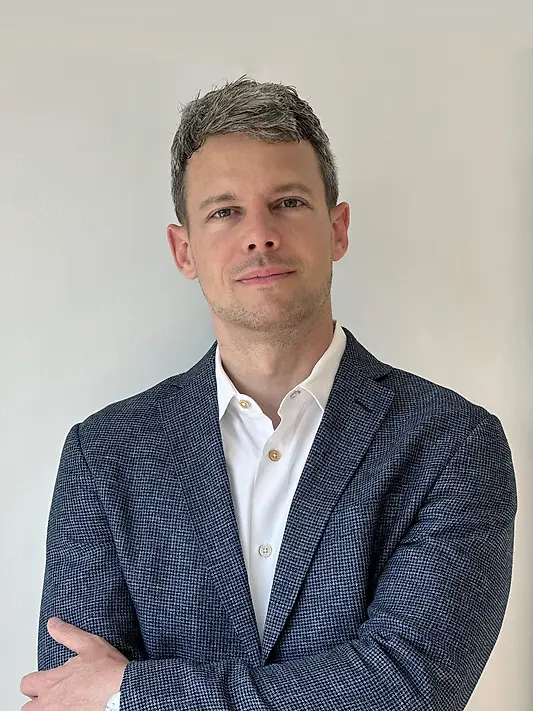 Rutger Huiberts
With over a decade of experience as an architect and urban designer, Rutger emphasizes sustainable forms of development in his portfolio of work. He has led a wide range of projects, from large-scale, mixed-use urban plans to buildings driven by office, retail, residential, and hospitality programs.
Rutger's design exemplifies KPF's vision of shaping the city on a human scale, sculpted for individual activity with diverse needs and contexts. He has developed expertise in the design of urban, mixed-use environments, including the Bank of East Asia Headquarters and The Treehouse at Kerry Qianhai, a new district in Shenzhen that emphasizes welcoming spaces through an interconnected retail plan.
Rutger believes that design should be an iterative process in which decisions are informed by analytical tools, employed in a continuous dialogue between the designers, client, and other stakeholders. He incorporates algorithmic modeling into his approach, mindful of how data can provide insights and inform the design. For the retail environments within One Bangkok in Thailand, Rutger helped the team leverage data to inform the design process, providing real-time analysis of the scheme. Additionally, with 64 University Place, Rutger ensured that the 11-story residential building responds to its surrounding context in scale, materiality, and texture.
Rutger is the co-chair of the Global Dialogues Committee at AIANY and leads the BIM Leaders group and Visualization Leaders group at KPF. He has exhibited at the Storefront for Art and Architecture in New York, the Shenzhen and Istanbul Design Biennials, and the Venice Biennale of Architecture. His writings have appeared in Clog, Volume, On-Site Review, MONU Magazine and Manifest Journal of American Architecture, and Urbanism