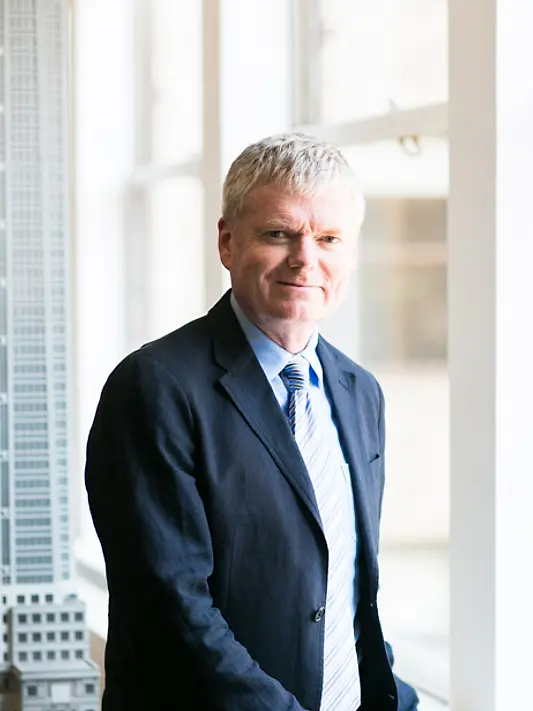 Dominic Dunn
Utilizing a systematic approach to integrate distinct requirements and perspectives, Nick manages some of KPF's most complex projects around the world, including the tallest office tower in Midtown Manhattan (One Vanderbilt) and a new terminal at one of the busiest airports in the world (Changi Airport T5 in Singapore). It also helps him oversee operations of the firm itself, coordinating KPF's nine offices in seven countries.
Nick helped pioneer KPF's expansion into multiple regions including China, where he was involved in the firm's first major project (Plaza 66 in Shanghai), and Brazil, where he managed the design of Infinity Tower in Sao Paulo. Nick also led KPF's London office from 2009 to 2014, where he was responsible for strengthening the firm's presence in the United Kingdom, Europe, India and the Middle East.
Nick's ability to create consensus among large, multidisciplinary teams has allowed him to guide multiple buildings through complicated zoning, planning and urban land-use review (ULURP) processes, including 52 Lime Street in London and 745 Seventh Avenue, One Jackson Square and One Vanderbilt in New York City. One Jackson Square is one of two projects Nick has managed, along with the World Bank Headquarters in Washington, DC, to win an AIA National Award.
Nick is active in the design community, helping with the Architecture Construction Engineering (ACE) Mentor Program and serving on the Citizens Budget Commission, a nonpartisan civic organization that aims to achieve constructive change in the finances and services of New York City and New York State.