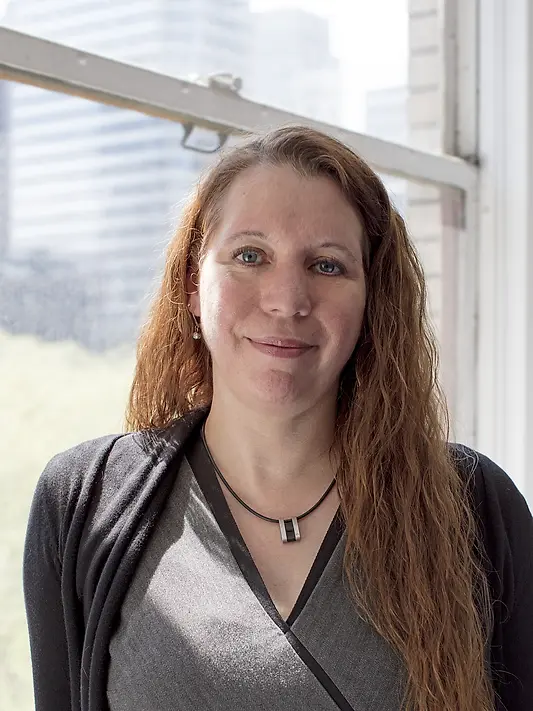 Jenny Martin
A Director at KPF, JennyMartin has over 18 years of experience as a project architect, manager, jobcaptain, and technical and construction coordinator. Since joining the firm in2003, she has worked on the design and planning of a wide range of buildingtypes, including offices, commercial interiors, education facilities, mixed-usedevelopments, and master plans.
Jenny has wide-rangingexpertise in managing complex projects with multiple stakeholder groups andextensive consultant teams. In Newark, New Jersey, she led a full-servicedesign team as job captain and technical coordinator to design and build the corporateinteriors for Prudential's new 19-story office building. The effort requiredcoordination with KPF's core and shell team, numerous engineers and specialty consultants,two general contractors, a variety of end users, client representatives, andPrudential management.
Jenny also hassignificant experience in master planning and mixed-use developments thatintroduce density into suburban and urban areas. She has played a major role inthe design and management of the LEED Platinum certified 1775 Tysons Boulevardin Virginia as well as the supertall One Bayfront Plaza in Miami, whichintroduces mixed-use vitality and vertical density into the city's downtowndistrict. Upon completion, it will be the tallest tower in Miami.
Jenny also holds severalinternal roles within the firm. As one of the firm's most experiencedcommercial interior designers, she co-manages the New York office's materiallibrary. She is also a member of the firm's peer review committee, which is keyto KPF's internal QA/QC process.