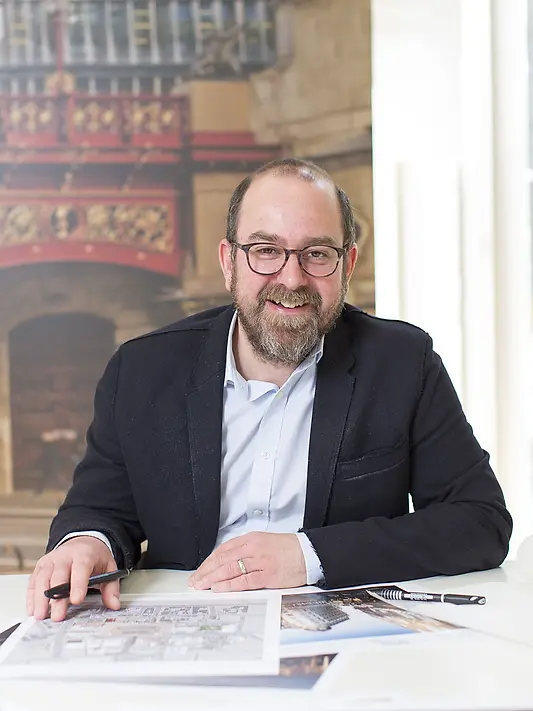 James Miles
James has over twelve years of experience across a wide range of sectors including residential, commercial, retail, community, transport and healthcare. He is a design-focused architect with an excellent track record in the design and delivery of award-winning projects, bringing the technical knowledge and design skills required to take projects from inception to completion, with particular expertise in the design of complex façade systems. James's ability to successfully lead a team has resulted in the delivery of high quality, innovative designs that exceed client expectations.
Most recently, James has been Project Manager for the 80-room Wellington Hotel in London's Covent Garden, an assemblage of six period buildings comprising nearly a full block in the conservation area. The project requires Listed buildings and retained facades to be knitted together with reconstructed and entirely new architectural features to create a unique hotel property.
Also in London, James is Project Manager for the Sun Street Hotel at KPF's mixed-use One Crown Place development. Sensitive to context, the project is a marriage of new and existing structures while meeting modern requirements. At Earls Court, James is involved in the management of the 77 acre masterplan, which includes the design of new communities that will transform the area into a vibrant urban district.
James' experience and expertise has been recognised in his contribution to publications such as Building Envelopes – An Integrated Approach, by Jenny Lovell and invitations to speak at a variety of events such as the NLA's London Retail Now Conference, the Housing Design Awards and the AJ's Façade Conference.