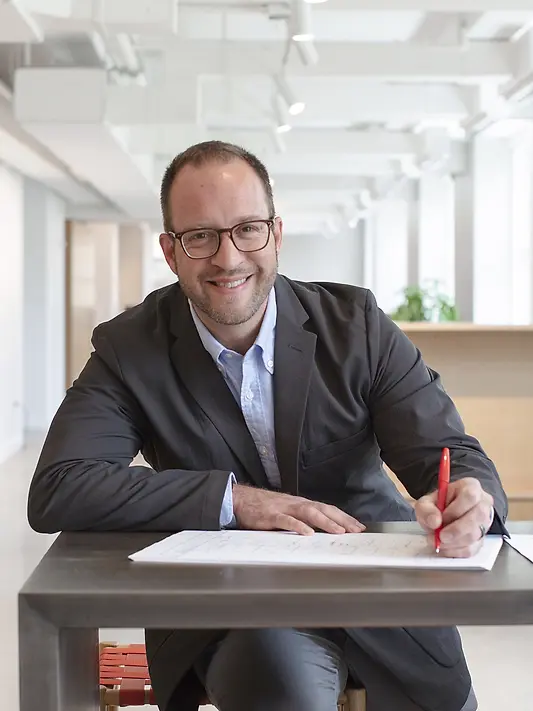 Francisco J. Cruz
Frank has cultivated expertise in the technical coordination of complex, full-service projects during his two decades of professional experience, managing the architectural process from initial site studies through all design phases and construction for a range of building types. A highly detail-oriented and collaborative project manager, Frank is a bridge between clients, designers, consultants, and contractors to ensure a high level of quality and coordination in the delivery of projects. With a contextual approach to architecture as a guide, he is always conscious of how his projects impact the surrounding urban environment.
Frank believes that architecture should be deeply rooted in the site, from concept to detail. One Lady Bird Lake in Austin takes full advantage of its waterfront location, engaging with the neighboring trail loop and Auditorium Shores. As the Project Manager, Frank led the interdisciplinary coordination of the residential tower showcasing a state-of-the-art amenity deck overlooking the lake. He also worked on Chicago's 725 West Randolph Street, which features a podium designed in response to the pedestrian scale of Fulton Market, fulfilling its potential as a neighborhood gateway.
As the full-time, on-site architect for the Prudential Tower, Frank reinforced the importance of collaboration between the owner, design team, and contractor, resulting in the delivery of a Class-A Office building both on budget and schedule. He used this experience while working on KPF's interventions at the NYCHA Red Hook Houses in Brooklyn, which required close technical integration and teamwork.
Frank is an active member of the architectural community, serving on the technical peer review group and mentoring committee at KPF. He also serves on the New York Building Congress Young Professionals Committee and his local zoning board in New Jersey.