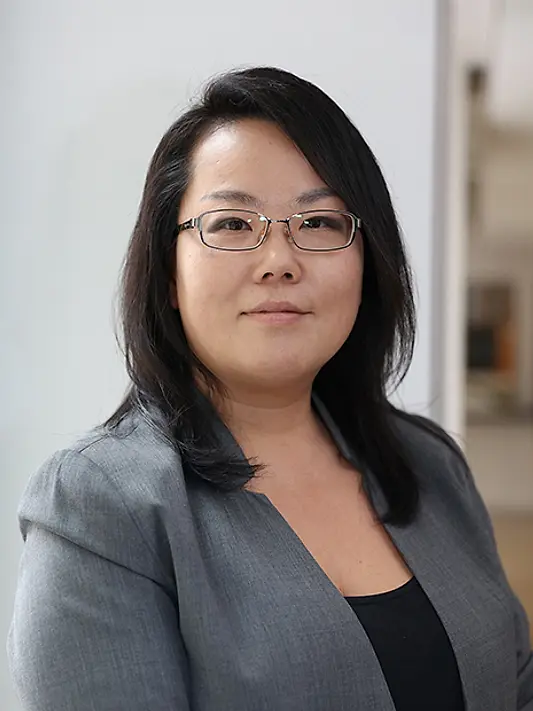 Eunsook Choi
Since joining the firm in 1996, Eunsook has worked on both the design and management of KPF's high-profile projects in China and South Korea. Well-versed in the Project Manager role, Eunsook ensures the success of the client's vision through close attention to detail and communication between teams and consultants.
Eunsook's portfolio of retail work emphasizes the community's needs, providing well-crafted public space, seen in new constructions such as Songdo Canal Walk and Lotte World Mall in South Korea, and in renovations, which have been highly celebrated for bringing new life to previously under-utilized places. Two transformation projects Eunsook led as Project Manager are the Plaza 66 Interiors and Grand Gateway 66, which embrace existing geometries and utilize symmetry in their designs.
Expanding in project scale and programming type, Eunsook has worked on complex, multi-building sites including university campuses, office developments, and tailored neighborhoods. As Project Manager on the HKUST Guangzhou campus, Eunsook oversaw the design of the Administration Building, Activity Center, Athletic Village, and Living Lab, the central plant building, focused on developing the program and planning. Similarly, she led teams on Embankment Square and Qiantan Center. The former features flexible office towers and the latter is home to the 500-key Shangri La Hotel and the neighborhood's tallest tower.
In North America and Europe, Eunsook's early work includes a wide range of impressive projects, from the University of Washington's Law School, New York's Museum of Modern Art, and the AIG Headquarters in London.