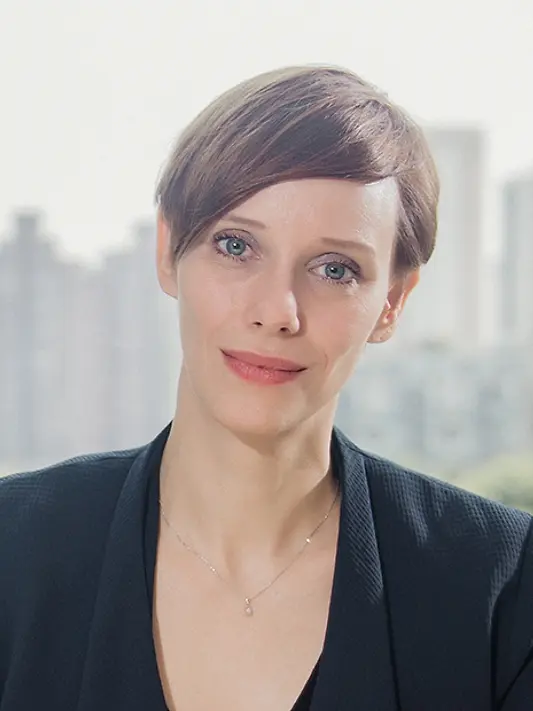 Cindy Kubitz
Cindy is the Director of KPF's Berlin office and has extensive experience in urban and regional planning around the world. Since joining KPF in 2009, she has been integral to some of the firm's most complex planning projects in Europe, Asia, and the Americas, having spent several years in both the Shanghai and London offices.
With expertise in the intricacies of urban planning at the largest scale, Cindy looks closely at the site's context to inform its future, integrating landscape with mixed-use programming to create lively communities founded in history and discovery. Cindy managed the blend of old and new as the central theme for Yu Garden, which reimagines the Old City area of Shanghai as a new active heart of the city. On a larger scale, Meixi Lake houses 80,000 residents organized around a 40-acre lake, integrating canals, gardens, and highly efficient transport systems.
Leveraging her international background, Cindy brings a global perspective to her leadership practice, producing projects that utilize commercial programming to activate residential and business centers. Covent Garden's regeneration and conservation include new pedestrian routes and increased retail frontage, inviting residents and tourists to experience the cultural revitalization.
Before relocating to Shanghai, Cindy worked for several international design studios in Germany on projects throughout Europe and Asia. A native of Germany, she is also fluent in English and conversational in Russian and Mandarin.