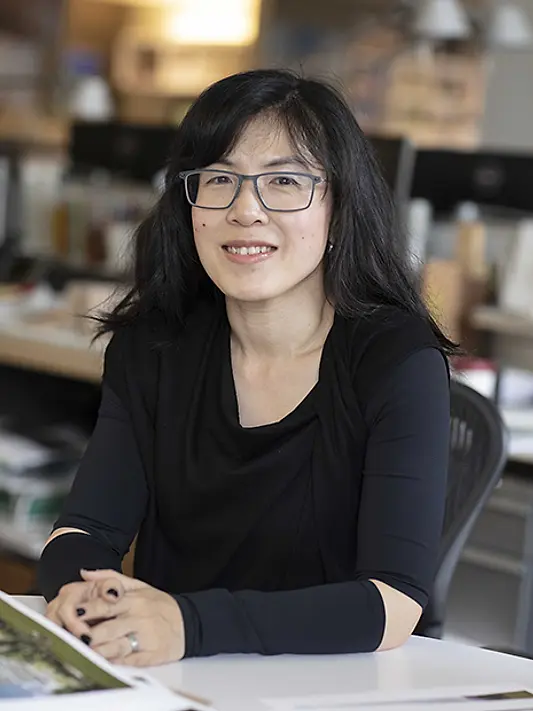 Angela Wu
As Director of KPF's San Francisco office, Angela leads KPF's on-the-ground project coordination on the west coast, meeting regularly with clients to provide seamless communication and a streamlined approach to project management.
With more than 20 years of architecture experience, Angela has led a variety of projects in terms of both type and scale, ranging from singular residential, office, retail and institutional buildings to large-scale, mixed-program, multi-building complexes.
Over the course of her career, Angela has developed particular expertise working in California and along the west coast of the United States. Through her deep and diverse experience, she has developed a design sensibility that is highly program-driven and culturally-based.
Her interest in multidisciplinary collaboration to create synthesized architectural projects is key to her approach. Angela is a deep believer in the integration of architecture, structure, sustainability, and planning for a human-scaled environment, and these guiding principles are behind her design and management of numerous award-winning and prominent projects, such as Platform 16 and South Almaden Boulevard in San Jose and 415 Natoma and 10 South Van Ness in San Francisco.
Angela's work consistently provides clients with highly aspirational designs while meeting their objectives on time and on budget. Dedicated to understanding her clients' underlying needs, she carefully guides the process from programming and entitlements to final design and construction. With each project, Angela endeavors to fulfill the vision of all stakeholders, ensuring that designs meet their goals while representing inspiring and timeless architecture.