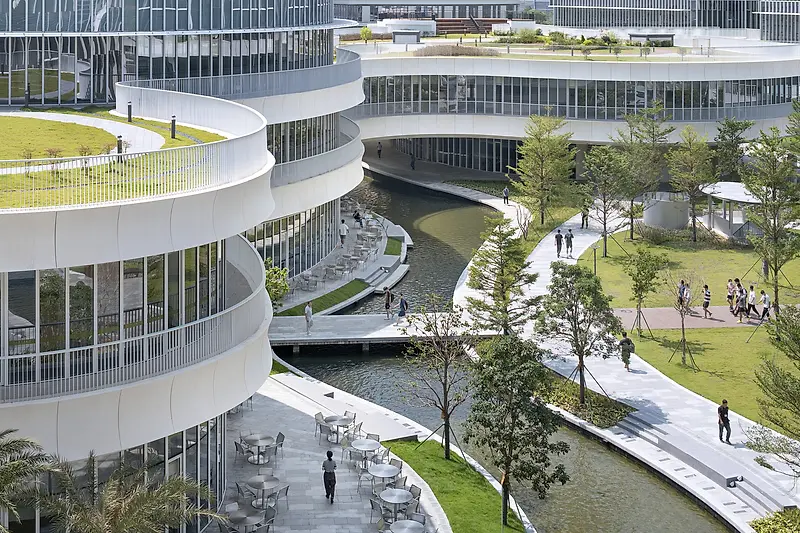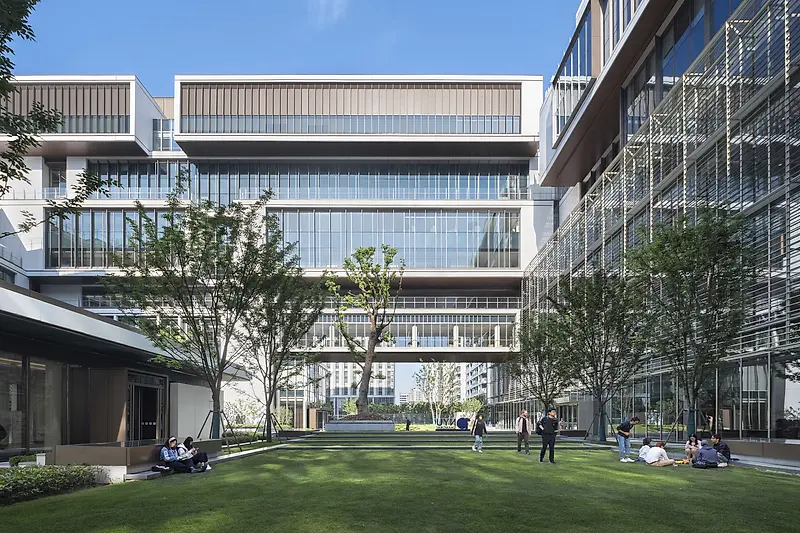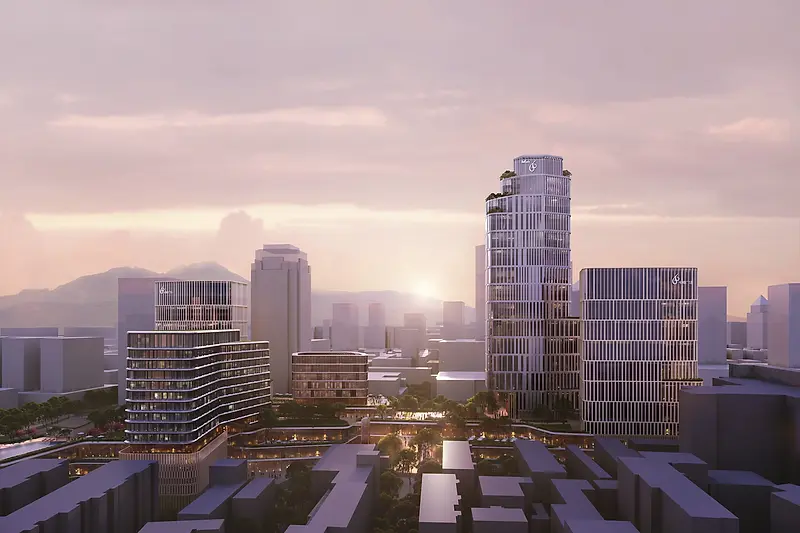 Three KPF Projects Shortlisted in 2023 MIPIM Asia Awards
The MIPIM Asia jury selected projects across 11 categories based on sustainability, ability to integrate into surrounding context and community, quality of user experience, originality, and the economic contributions of the development. Two of KPF's shortlisted projects were honored in the Best Infrastructure, Community, and Civic Project category. HKUST Guangzhou, winner of a 2023 Green GOOD Design Award, spans 267 acres and will accommodate more than 10,000 students and faculty upon the completion of the three-phase development plan. The campus is carbon neutral-ready and features a zero water waste system. NYU Shanghai is an LEED Gold campus contained in four buildings organized in a pinwheel formation to maximize interdisciplinary education. In the Best New Mega Development category, Westlake 66 was recognized for its role in reinvigorating a deteriorated neighborhood, transforming it into a new hub for technology startups and young professionals.
The winners will be announced at a Gala Dinner on December 6 at the Grand Hyatt in Hong Kong. View the full shortlist here.
In last year's program, TP Link LXD and Baker Circle earned Gold and Silver, respectively, in the Best Futura Project category.