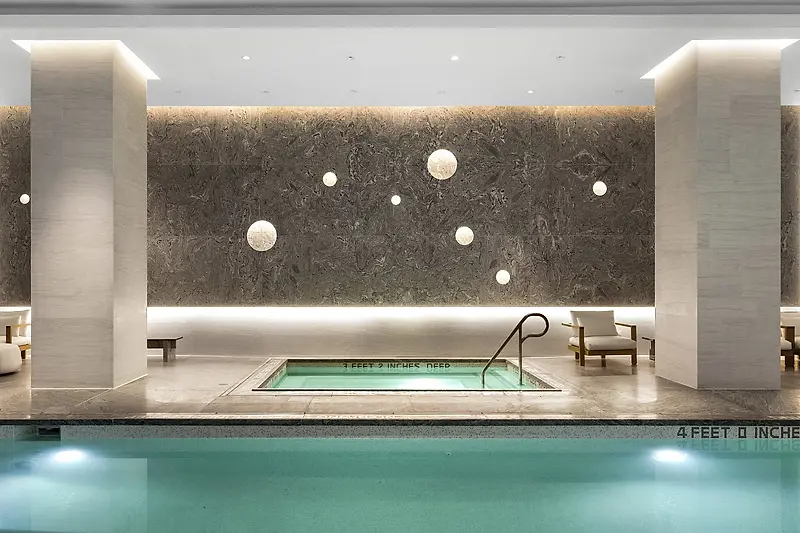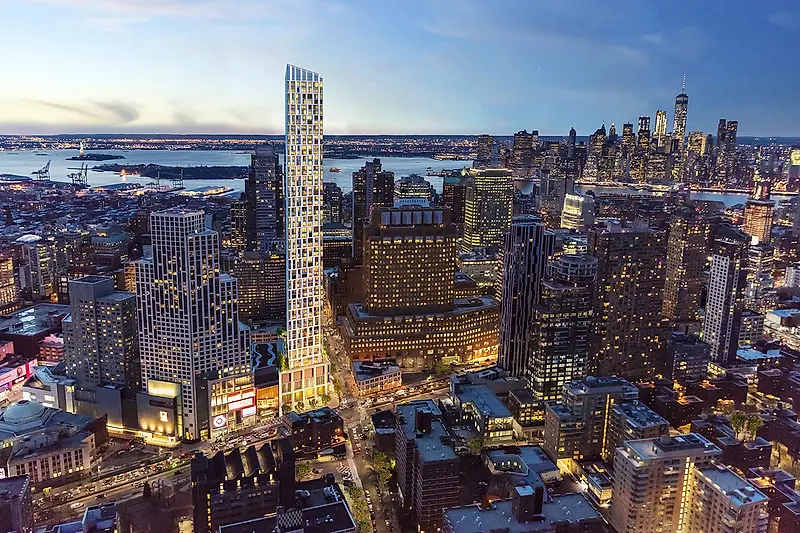 The New York Times Visits Brooklyn Point's Pools
KPF Design Principal Bruce Fisher spoke with the outlet about the residential tower's amenities, including an intimate basement lap pool that can be used year-round.
As summer comes to an end, a recent New York Times article, "Beneath the Surface: A Peek at Private Pools," took a deep dive into private pools that can be enjoyed well into the winter. In addition to housing the city's highest rooftop infinity pool, Brooklyn Point also offers an indoor saltwater two-lane lap pool spanning 65 feet. The piece notes the amenity's appeal to residents seeking respite from desk jobs, opening with praise from a resident whose back pain has been relieved after daily swims.
"The amenities are pretty extreme, to attract buyers," Bruce Fisher explained, and having competed at meets as a high school swimmer, he shared that lap pools are "close to my heart." The article notes material elements by Interior Designer Katherine Newman, such as the pool's granite walls with circular cutouts, which add an element of whimsy to encourage residents to escape from the excitement of New York.
Read the full article here.