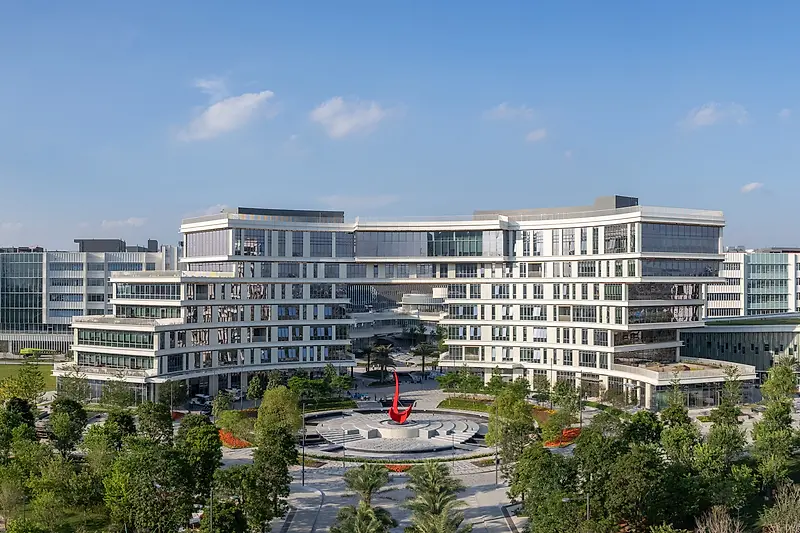 KPF Presents HKUST Guangzhou at the SCUP Annual Conference
Jill and Carlos presented "Faster, Bigger, Greener: Lessons From Developing a Future-Proof Research Campus" alongside Josh Meyer, Managing Principal at Jacobs, and Wei Shyy, HKUST President, 2018-2022. David Ottavio, KPF Director, moderated the presentation. The group recounted their integrated planning process to design, build, and future-proof the recently-opened, net zero–ready Guangzhou research campus in just three years. The session taught the audience how to:
Develop a new curriculum to support interdisciplinary research.
Prioritize future-proofing in the design process to prepare for the unknown.
Address the need for a more holistic and integrated approach to planning by adopting a forward-looking pedagogy based on transforming siloed departments into 'hubs.'
Describe a framework for long-term campus decarbonization.
The campus, designed in two phases, will serve a total of 10,000 students, with the first phase including the central research hub with labs, classrooms, and a library, housing for students and faculty, an athletic facility, and university activity center. The campus is free of emissions, supported by a smart electric mobility network that transports both resources and people.
The SCUP Annual Conference brings together leaders in higher education from across the country to share their best integrated planning strategies. The conference was held from July 30th to August 1st at the Cleveland Convention Center. The HKUST Guangzhou presentation took place on July 31st at 8:30 AM. Learn more about the conference and view the full schedule here.