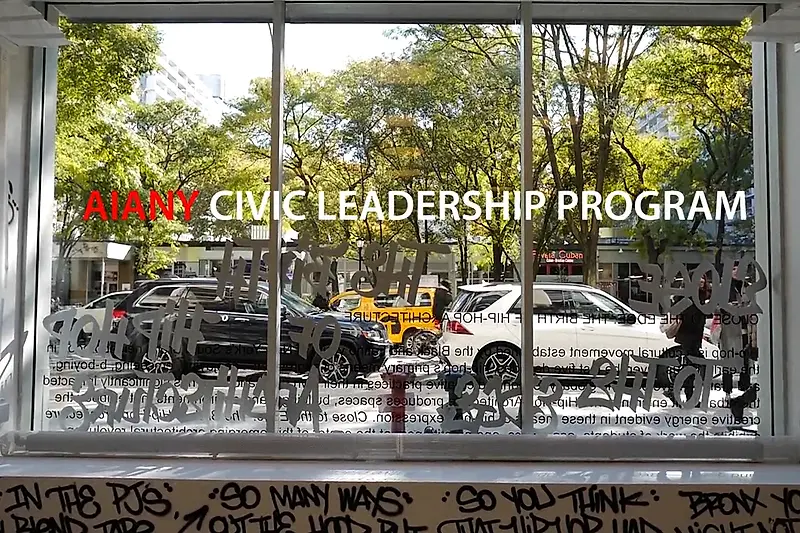 Iyatunde Majekodunmi Joins Advisory Board for AIANY Civic Leadership Program
As an alum of the program, the KPF Architectural Designer serves as one of five co-advisors to the 2023 class of emerging leaders.
Now in its seventh year, the AIA New York Civic Leadership Program (CLP) brings together 10 emerging AIA members to participate in a six-month journey consisting of development and team-building sessions and public event engagements.
The kickoff event on June 17th featured a welcome presentation from Matthew Bremer, AIA, 2023 AIANY President, followed by Gregory Switzer, AIA, NOMA, President-Elect of AIANY, and Allison Lane, AIA, ASID, NOMA, nycoba|NOMA President, who discussed on the importance of the relationship between the organizations and CLP, as it allows the fellowship members to engage with current world issues and push for progress. The CLP members learned how their leadership plays a critical role in the profession, as they strive to advance innovative ideas and support policies that account for today's environmental, societal, and technological challenges.
A graduate of the 2022 CLP class, Iyatunde Majekodunmi, along with four additional members of the 2023 co-advisory board, introduced the day's agenda, which included Pecha Kucha-presentations by the 10 leaders. The group also heard from a panel of additional CLP alumni, including 2022 CLP Advisor and KPF Environmental Performance Specialist Christina Brown, as they shared their experiences with the program.
Learn more about the kickoff event here and the AIANY Civic Leadership Program here.