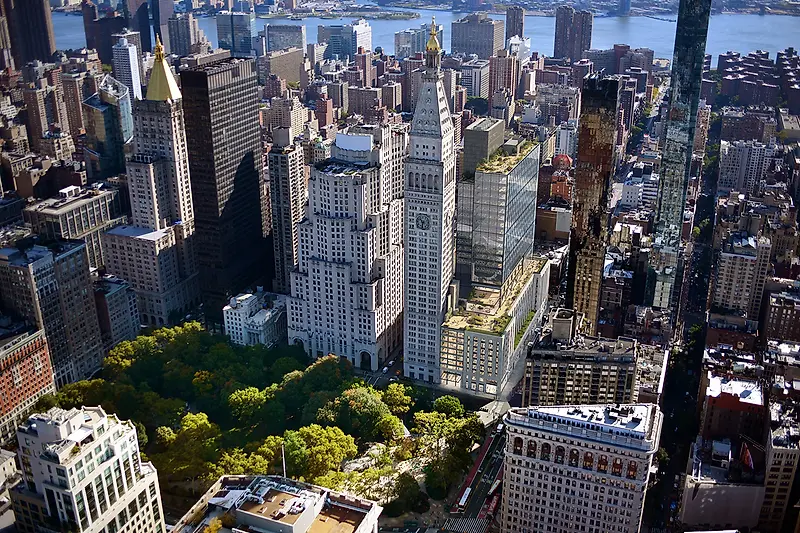 IBM Finds a Home in One Madison Avenue
New York Business Journal reported the tech giant signed a 16-year lease in the KPF-renovated office tower, where the company will span multiple floors and have its own lobby entrance.
Slated for completion in late 2023, the reimagining of One Madison Avenue transforms a mid-century office building into a Class-A, flexible workspace. The gut renovation of the existing, 13-story podium allows for a modern vertical transportation system and supports a new 18-story tower above with sweeping views of the adjacent park and neighborhood. The building will offer over an acre of outdoor space in terraces and landscaped roofing.
IBM's Vice President of Enterprise Operations and Services Joanne Wright shared, 'We are delighted to be making One Madison Avenue the new home for IBM in New York City, where we have such a proud history." The company leased 328,000 square feet, occupying two full floors and parts of six additional floors, in addition to a company-dedicated lobby entrance. The move to One Madison Avenue serves as a consolidation of nine offices around New York City.
KPF's relationship with IBM spans multiple projects, including the company's world headquarters in Armonk, New York, and the former IBM Canada headquarters.
In October, Chelsea Piers signed a lease for 56,000 square feet to become One Madison's flagship retail tenant. Currently, the building is about 30% leased.
Read the full article from New York Business Journalhere.