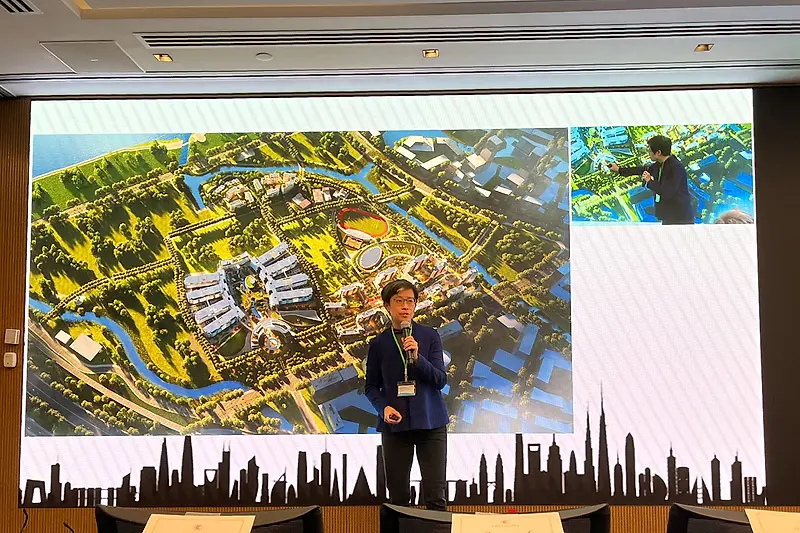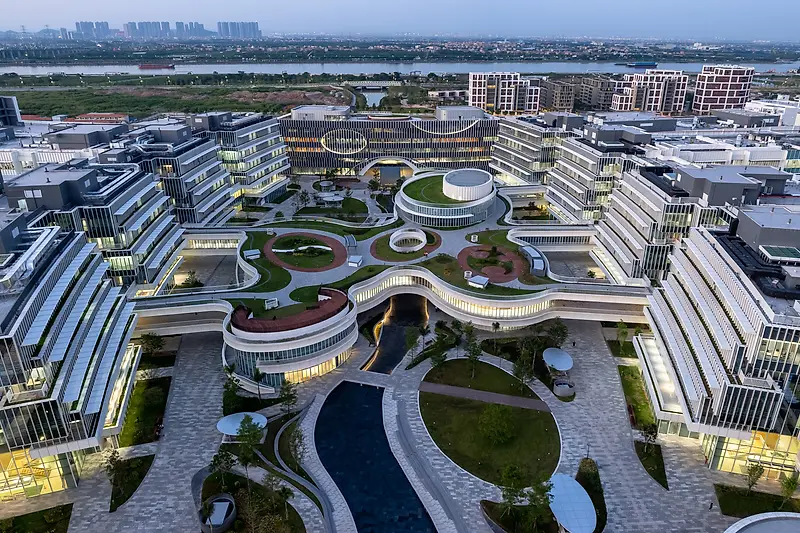 Florence Chan Presents HKUST at CTBUH Conference
On December 9th, the KPF Director spoke at "The Future City," the Hong Kong International Conference, on the carbon-neutral-ready campus in Guangzhou.
Florence's talk, "Towards a Carbon Neutral Campus – Hong Kong University of Science and Technology (Guangzhou)," focused on the recently opened, 267-acre campus, tying into the conference theme of addressing climate change. The campus features exemplary sustainability and resiliency measures, attuned to the site within the rapidly developing, coastal region of mainland China and an area of the world that will witness some of the greatest climate change impact.
The half-day conference was comprised of two sessions, the first featured presentations on climate change and decarbonization and the second focused on sustainability and resiliency.
The event, organized by the Hong Kong chapter of the Council on Tall Buildings and Urban Habitat, was held on December 9th at Charter House, Central. Learn more here.