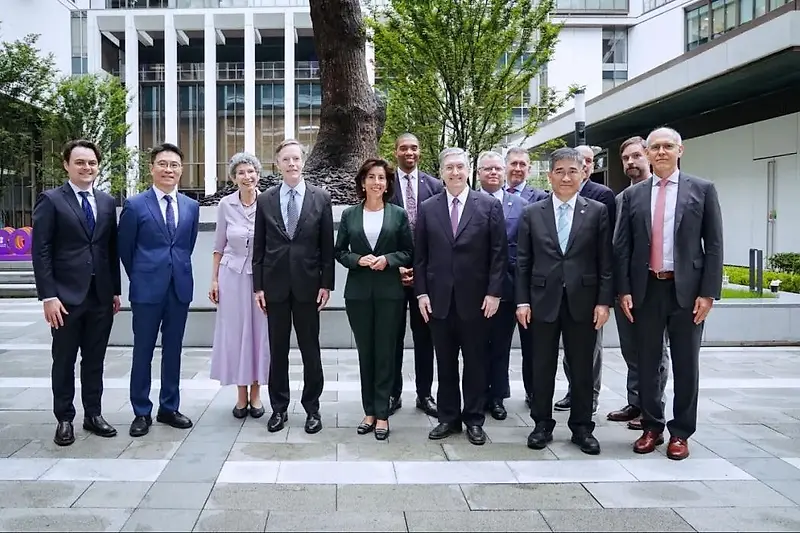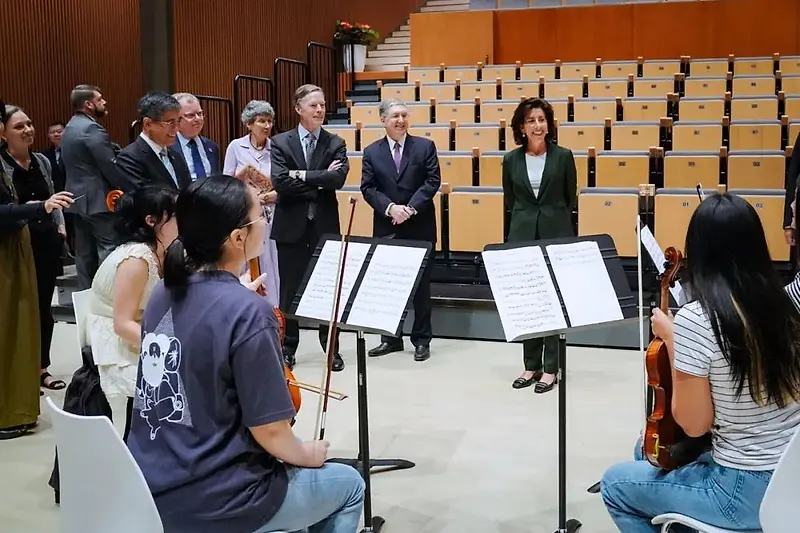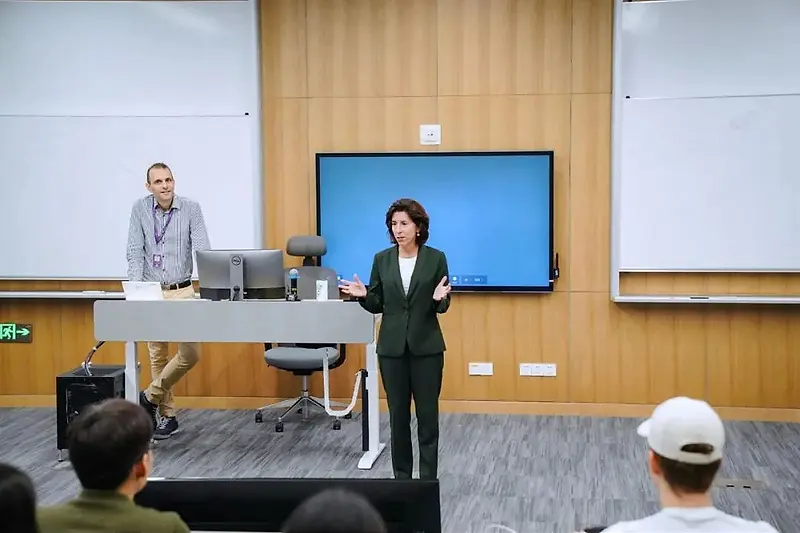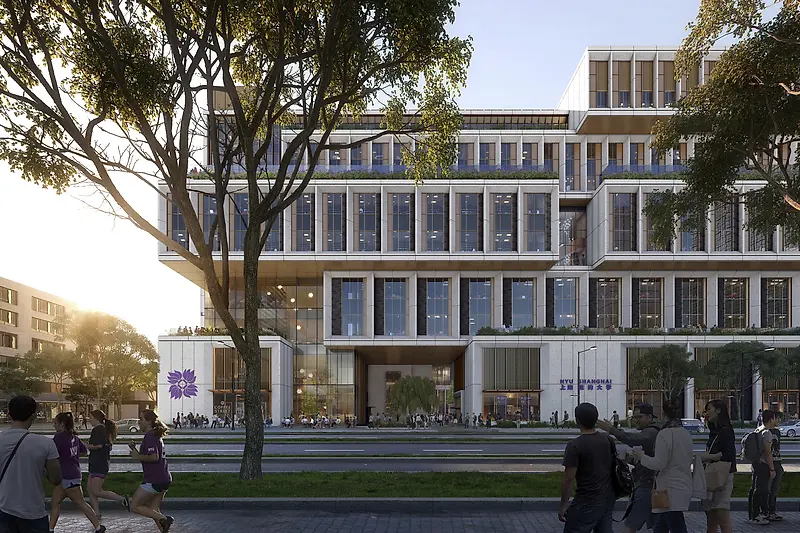 Commerce Secretary Gina Raimondo Visits NYU Shanghai
As a part of her visit to China, United States Commerce Secretary Gina Raimondo stopped by KPF's NYU Shanghai for a tour, highlighting the campus' position as a crossroads between East and West.
The U.S. Commerce Secretary's visit to China to discuss economic ties between the two countries took her to Shanghai, where Chancellor Tong and other representatives from NYU walked her through the university's new campus. Designed by KPF to forge connections between academic and local communities, and bridge Chinese and American cultures, the NYU Shanghai campus is located in the city's Qiantan district where it occupies a 15,000-square-meter block.
"We are extraordinarily excited about what Secretary Raimondo's visit represents – it's exactly what we always imagined: the campus serving as a crossroads for East and West, China and America, policy and diplomacy, and that the great events of the day might happen in its hallowed halls," said Elie Gamburg, Principal.
Cultural integration through education is a major focus of the project, which provides facilities both for Western, liberal arts education as well as more specialized learning, which is common in Chinese universities. The four buildings that make up the campus are arranged in a pinwheel formation, producing a ring of collaborative zones and outdoor spaces that range in scale from the intimate to the expansive. Rather than isolate academic disciplines in separate buildings, the project arranges areas of study vertically, furthering its mission to pursue the cross-disciplinary and cross-cultural flourishing of ideas.