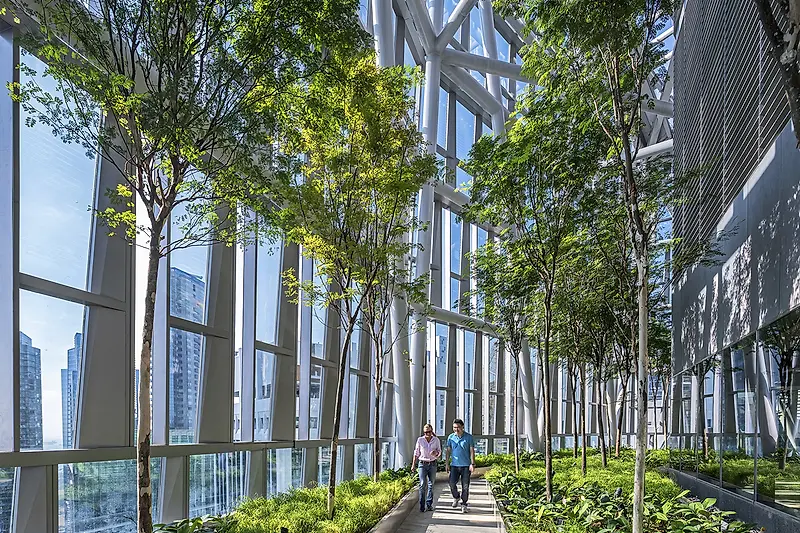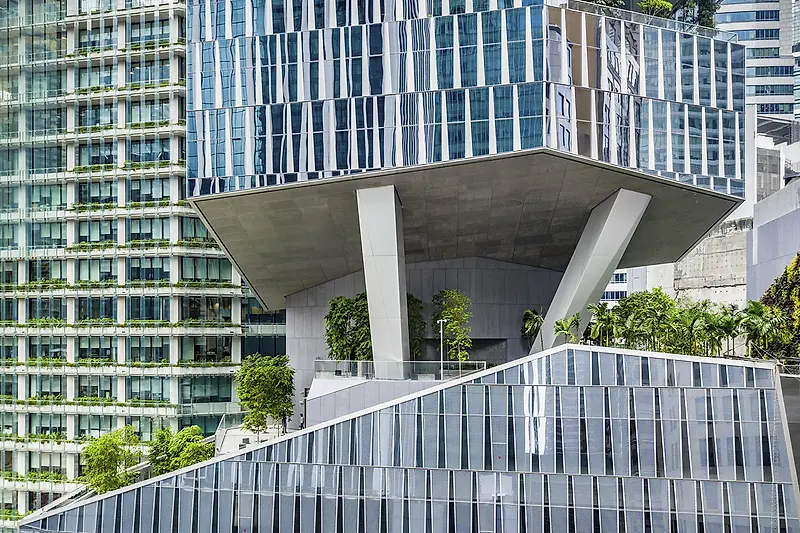 18 Robinson Wins AIA International Sustainable Future Award
The tower's design supports Singapore's Landscape Replacement Policy, replacing all greenery lost due to development with an equal area of publicly accessible green space within the new building.
This challenge, coupled with the constrained, V-shaped site, influenced KPF's design solution for 18 Robinson. Bruce Fisher, KPF Design Director, says of the project: "At its core, this project presented the overlapping challenges of planning Class-A office space on an irregular site with environmental checks. However, these conditions ultimately drove the design's success, all the while capitalizing on the expanse of Robinson Road's visual corridor." KPF Design Principal Robert Whitlock adds, "Even though the project was massive in scale, with a park integrated in its plan, this distinctive tower similarly embodies the integration of context, culture, and sustainability with architecture."
The Sustainable Future Award (SFA), introduced in 2018, honors projects that combine design excellence with sustainable design. Winners demonstrate meaningful, sustainable, and integrated design that enhances human health, energy efficiency, and stewardship of our diminishing resources. The SFA brings a unique opportunity to recognize real-world solutions that mitigate greenhouse gas emissions and celebrate the design of our built environment, moving us toward a more sustainable future. Learn more about the AIA International Region and the Sustainable Future Award here.